Welcome
---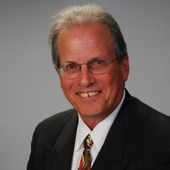 As a premier real estate agent in Monroe County and  Bloomington, IN since 1989, I'm here to provide you with all the resources and information you need to buy or sell real estate. I employ the pragmatic approach.  Find out what works and do that.  For sellers it's all about the internet and keeping up with the latest effective marketing trends.  For buyers it's all about knowledge based consulting.  I very much want to help the buyer find not only the right home but a great investment, one that will be easy to re-sell when and if the time comes but also one that will appreciate with the market.
Contact me so I can keep you updated on the latest real estate activities in our community and answer any questions you may have.
Thanks and I look forward to assisting in all of your real estate needs!
Jim Sprague, CRS, GRI, ABR
jimsprague@comcast.net
(812) 340-0132